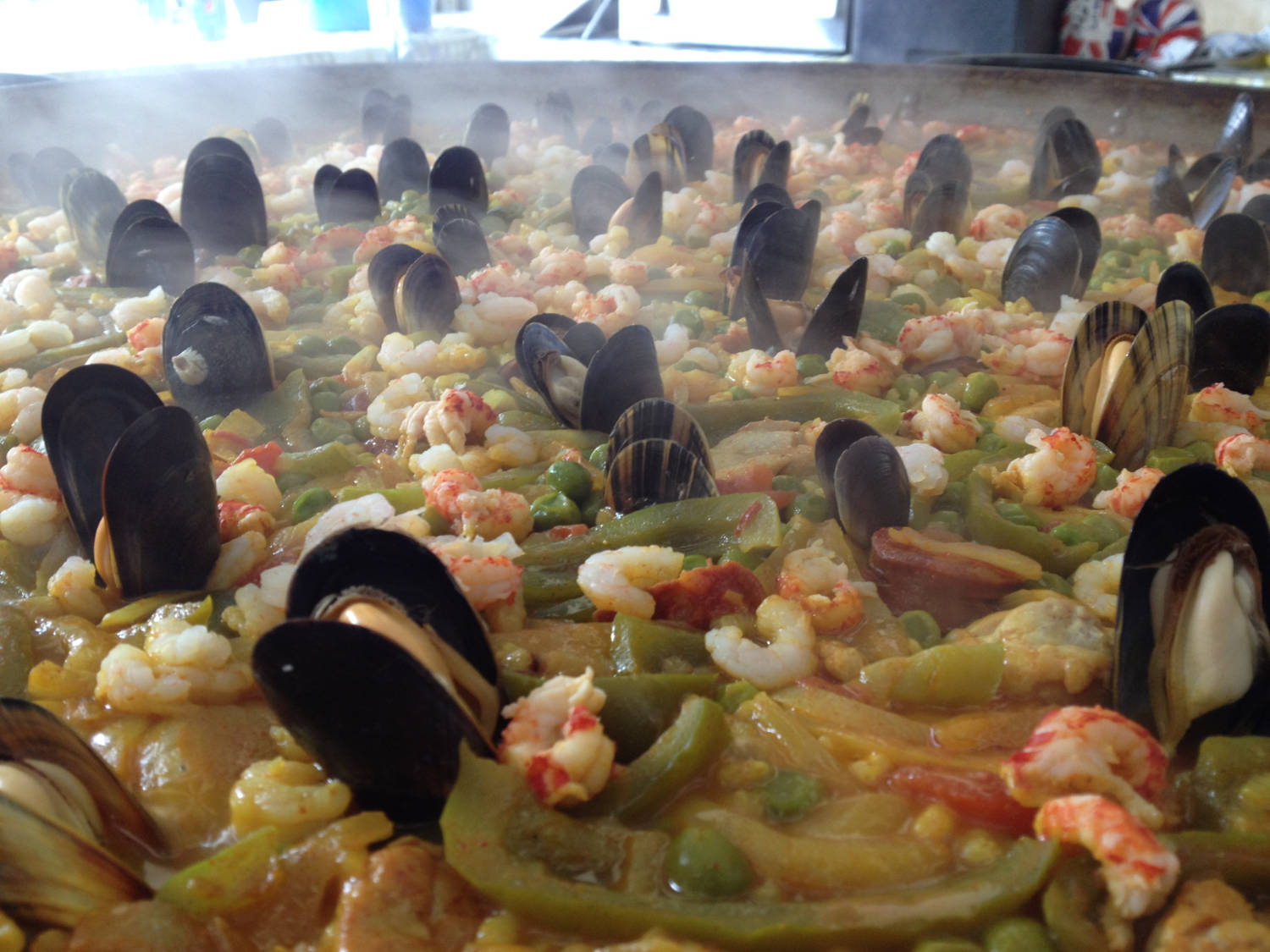 Ingredients
2 tbsp of olive oil
175g chorizo cut into sliced
4 chicken thighs, de-boned, cut in half
1kg mussels
1 large Spanish onion, finely chopped
1 garlic bulbs
1/2 tsp of dried flakes
2 red peppers
400g paella rice (if not long grain is ok)
1 tsp smoked paprika
1 tsp ground Tumeric
150 ml white wine
1 Lemon
Lemmon zest
3 liters chicken stock ( fish or chicken stock cubes will be ok)
100g pack of frozen peas
1 tin of chopped tomatoes
1tbsp chopped flat-leaf parsley
40 Signal Crayfish peeled and ready to go (Supplied by me as secret ingredient)
Whole cooked unpeeled Signal Crayfish for show Supplied)
Salt and freshly ground black pepper
Preparation method
Heat half the olive oil in a paella dish or large heavy-based pan over a medium heat, add the chorizo and fry for 2-3 minutes, then remove and set aside.
Add the chicken pieces to the same pan and cook for 2-3 minutes until the skin is browned. Remove and set aside.
Add the tomatoes to the paella pan and fry with the onion, garlic, chilli flakes and the red pepper. Cook slowly until the onion has softened and all the ingredients are combined.
Add the rice to the pan, stirring well to coat it in the oil, for two minutes, then add turmeric, peas, paprika, white wine, lemon juice and prepared stock. Bring the pan to a rolling boil.
Add the fried chicken and chorizo, cover with a foil and simmer gently for fifteen minutes.
Now scatter the crayfish, prawns and mussels over the top of the Paella, recover and simmer for 10 minutes to ensure the mussels open wide.(discard any mussels that have not opened).
Remove the foil from the pan and sprinkle over the parsley and lemon zest.
Decorate with the whole Crayfish and serve.