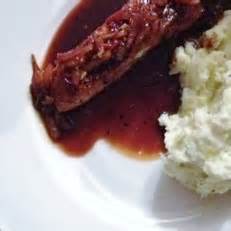 Ingredients
1 ball stem ginger in syrup
1 tbsp syrup from the ginger
1 clove garlic
1 1/2 tbsp Light soy sauce

1 tsp shaohsing wine
finely grated zest 1/4 of an orange
freshly squeezed juice of 1/2 orange (70ml)
1/4 red chilli, thinly sliced
2 x salmon fillets, skin on

6 cooked Signal Crayfish Tails per serving

freshly ground sea salt & black pepper

Method

Put the ginger ball on a board and slice it thinly. Pile up the slices from the ball and cut through them to make thin matchstick strips. Put these into a bowl that's large enough to hold the salmon and add 1 tbsp of the syrup from the jar. Peel the garlic cloves and slice them thinly, then add them to the bowl with the ginger. Stir in the soy sauce, shaohsing wine, orange zest, orange juice and red chilli.
Put the salmon in the bowl with the marinade.
Season with lots of fresh ground sea Salt & black pepper, turn a couple of times ending with the fish skin side up. Cover and chill for 40 minutes.
Preheat the oven to 220c (200c fan), Line a small baking tray with baking paper. Take the salmon fillets out of the marinade, remove and reserve the bits and piece and place them on the tray skin side down.
Season with more ground black pepper. Bake for 12 - 15 minutes, depending on the thickness of the salmon. Meanwhile prepare the sauce. Pour the marinade into a non stick pan and bring to the boil. Simmer for 6 minutes or until the liquid coats the back of a spoon and the garlic is cooked through. Place the salmon fillets on warmed plates and gently remove the skin. Spoon the sauce over and around the Salmon fillets then top with the creamy white Signal Crayfish.
Serve with Creamy leek mash and a vegetable of your choice.

The Contrast between the full on flavour of the sauce and the silky smooth Salmon all mixed in with the fresh Crayfish giving you that seaside hit is simply wonderful.